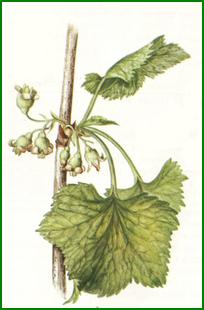 Robust tree of argilo-silico-limestones from 1 to 3 m of of which one uses leaves and roots.

Blackcurrant is effective for rheumatisms and prevention of arthritism.
Also: Arthrolithiasis gout, renal hypertension, arteriosclerosis, obesity.
In external use: Insect Bite, abscesses, boils.


Out of infusion 50g of leaves for 1 liter of boiling water, let infuse during 10 minutes, 3 cups a day during 3 weeks against rheumatisms

Wine; 20 fresh leaves in 1 liter of white wine, let macerate during 15 days, filter; 1 glass before meals.