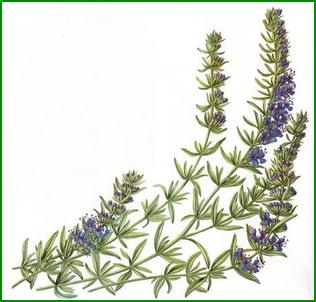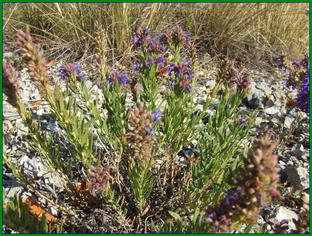 Hardy perennial of the rocky grounds of Mediterranean areas up to 2 000 m of altitude, of which one uses the flowered tops and leaves.

Hyssop is used in case of respiratory affections, asthma, bronchitis, hoarseness, oppression, antitussive, pectoral.
Also : Difficult digestion, aerophagia, meteorism.
And in external use on contusions, bruises, eczema, dermatoses.


Out of infusion : 1 dessert spoon for 1 cup of boiling water, let infuse 10 minutes ; 3 cups a day between the meals.

In external use : 1 handful for 1 liter of water, boil 10 minutes, in gargle for the affections of the throat, or in warm compress on distorsions, wrenches, etc.