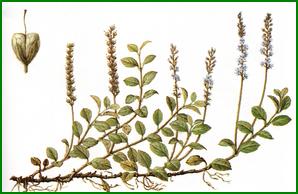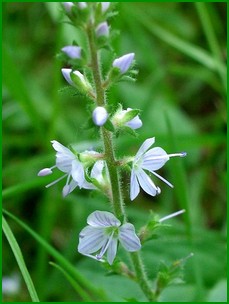 Hardy perennial of the underwoods except in Mediterranean area from 0,10 to 0,50 m of which one uses the leaves and flowered tops.

Common speedwell facilitates digestions in case of dyspepsia or aerophagia.
Also : Anorexia, asthenia, tiredness, bronchitis, rheumatisms.
In external use : Prurit, eczema, burns, ulcers.


In decoction : 80 g of dried flowered tops for 1 liter of water, boil 10 mn ; 2 cups a day

In infusion : 40 g for 1 liter of ebulient water, let infuse 10 mn, 3 cups a day between the meals.

In compress on burns.





Veronica officinalis, Heath Speedwell, Common Speedwell, Common Gypsyweed, Paul's Betony