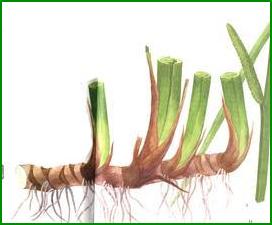 Plant found at the edge of the ponds from 0,50 to 1,50 m of which one uses the rhizome.

Sweet sedge is a good diuretic and supports slow digestions.
Also: lifelessness, arthritis, stomach ulcer, nauseas, rickets, nervousness.


Infusion : 10 g per liter of water ; 2 to 3 cups a day.





Acorus calamus, Sweet Flag, beewort, bitter pepper root, calamus root, flag root, gladdon, myrtle flag, myrtle grass, myrtle root, myrtle sedge, pine root, sea sedge, sweet cane, sweet case, sweet cinnamon, sweet grass, sweet myrtle, sweet root, sweet rush, and sweet sedge