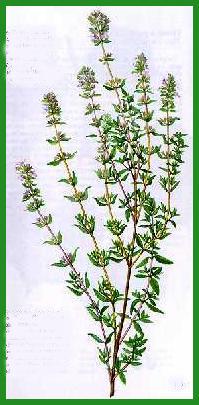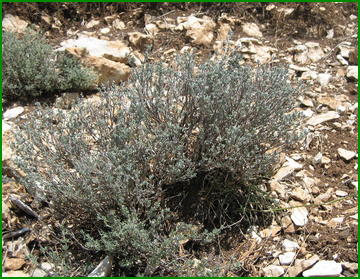 Sub-shrub of the Mediterranean areas from 0,10 to 0,30 m of which one uses flowered stems and leaves.

Thyme is a powerful disinfectant against influenza, sinusitis, cough, cold, it is tonic and stimulates the appetite. It prevents intestinal fermentations. As it is also antispasmodic, attenuates stomachic pains and decreases nauseous feelings.
Also : Convulsions, aerophagia, intestinal meteorism, insufficient dyspnea, colopathy parasitosis, menstrations, rheumatisms.
In external use : Wounds, insect bites, care of the scalp.

Infusion : 30 g for one liter of boiling water, let infuse for 10 minutes; 5 cups a day.

Tincture : 50 g of thyme for 1 liter of alcohol 40%, let macerate during 3 weeks in a sunny place, stir up every day, filter. Drink a small glass every day to invigorate digestive system and nerves.