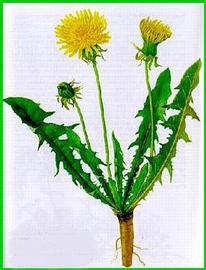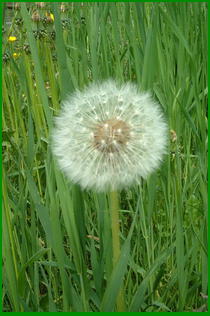 Common hardy perennial from 0,05 to 0,40 m of which one uses whole.

Dandelion is known as a depurative, useful in case of hepatic insufficiency, gout, arteriosclerosis, hypercholesterol, constipation, cellulitis, asthenia.
In external use for warts, freckles, dermatosis.



Decoction : One handful for one liter of water, boil 2 minutes, let infuse 10 minutes ; one cup before each meal.

To banish freckles: boil a handful of flowers during 30 minutes, filter, facial lotion morning and evening.

To eat without moderation, young dandelion leaves are especially popular in salads.

Lotion to tone the skin with a decoction of roots, 60g per liter, boil 30 minutes, let infuse for 2 hours.