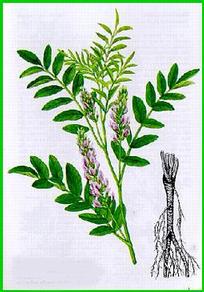 Disadvised in case of hypertension.

Liquorice is recommended against gastric pains, gastritis. Its components activate mucous membranes damaged cells renewal.
Also : Gastric ulcers, constipation, enteritis, spasms.
In external use : Conjunctivitis, pharyngitis, burns.

Decoction : 40 g of liquorice sticks for 1 liter of cold water, boil 15 minutes, drink at will.